Our People
Our people are very important to us, as is making certain we provide you with the best possible professional financial advice. Below is a short biography for each of our colleagues together with their contact telephone number. For further contact details please see our "Contact Us" page.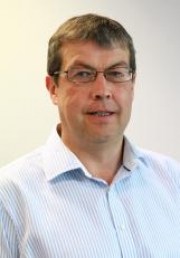 Simon Carling LL.B (HONS) MLIBF DipFA, Managing Director
Tel.
01625 522 666
Email.
sjcmcgarrie-vahey.co.uk
Simon graduated in Law with Honours. Following a 2 year Legal Training contract, he entered Financial Services in 1985. He joined MVA in 1997 and now manages the Business.
He provides advice to Personal Injury Clients & High Net Worth Individuals. Simon is married with two children. Whilst enjoying most sports, his main passions are playing golf & watching cricket.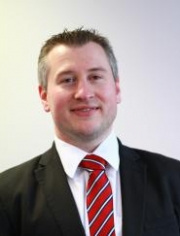 Chris Williams MSc FPFS , Director
Tel.
01625 522 666
Email.
chrismcgarrie-vahey.co.uk
Chris has worked in financial services for over 16 years, and has achieved both Chartered Status and Fellowship of the Personal Finance Society through the completion of a number of advanced financial planning qualifications. In addition, he also holds a Batchelor's Degree & Masters Degree from study in both Aberystwyth & Manchester. Chris is married with 2 young daughters, and lives in Macclesfield where he attended The King's School. He enjoys watching rugby union, country walks & the occasional pub visit!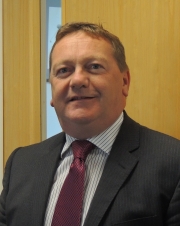 Tim Haynes , Director
Tel.
01625 522 666
Email.
timmcgarrie-vahey.co.uk
On graduating from university Tim moved to Bordeaux to teach English before returning to join the Financial Services profession in 1989. Tim enjoyed an 18 year career in IFA sales with AXA Sun Life involving spells in Stoke on Trent, Luxembourg and Manchester.

In 2007 Tim joined Altrincham based discretionary fund managers, Mercater Capital Management to take up a role as Business Development Manager before moving to The Whitehead Group as Senior Adviser in 2010.

Tim joined McGarrie Vahey as a Director in November 2014. He is fully qualified, holding advanced pensions qualifications, and has great experience in many areas of financial planning. Tim will be pleased to assist with ideas across a broad client base.

Married with two children, Tim retains a keen interest in travelling throughout France. In his spare time he is a keen Stoke City season ticket holder and at weekends coaches a successful youth football team.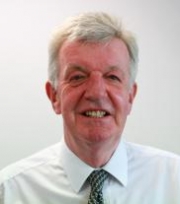 Nigel Liptrot CertPFS MIFS DipFA, Principal- Nigel Liptrot & Associates
Tel.
01625 522 666
Email.
ndlmcgarrie-vahey.co.uk
Nigel has been in financial services for over 40 years. In 1990 he set up a financial services arm of a major Actuarial practice which became one of the leading IFAs in the North. He set up Nigel Liptrot & Associates in 2003 and provides advice to High Net worth Clients all over the country. Nigel is married with 2 sons and his hobbies include golf and watching football.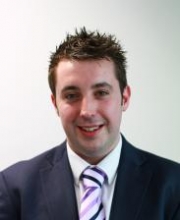 Dominic Liptrot DipPFS, Adviser
Tel.
01625 522 666
Email.
dlmcgarrie-vahey.co.uk
Dominic joined the company in 2011 and since then has been involved in all aspects of the business. Dominic lives in Preston and has clients based predominantly in the North West although is happy to engage with clients anywhere in the country. Dominic has managed to avoid marriage so far and he enjoys travelling, playing golf and watching football.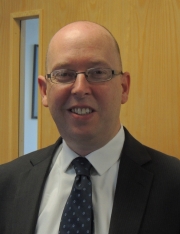 Steve Dunn , Senior Paraplanner
Tel.
01625 522 666
Email.
stevemcgarrie-vahey.co.uk
Steve has worked in the financial services industry since 1988 with most of this time spent working for Independent Financial Advisers, achieving the Financial Planning Certificate in 1998. He has held a variety of roles, including spending eight years as an IFA whilst also heading a successful mortgage department. He has been a Paraplanner since 2007.
Steve is a keen amateur astronomer and spends a lot of time in the Highlands of Scotland, where his family live.

Ken Thomson, Financial Controller
Tel.
01625 522 666
Email.
wktmcgarrie-vahey.co.uk
Ken has gained many years experience, primarily in the Steel Industry, prior to joining MVA. He now acts as the Internal financial controller for the company.


Anita McCabe, Administrator
Tel.
01625 522 666
Email.
amcmcgarrie-vahey.co.uk
Anita has worked within MVA for several years and acts as both a receptionist and administration support for the team.